Government Museum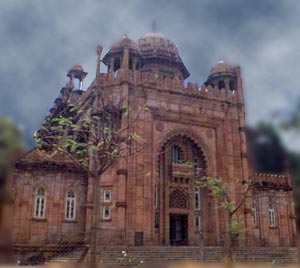 Search for Information about Chennai


Government Museum
The Government Museum in Chennai is located on Pantheon Road in Egmore. What was originally a group of buildings spread over 16.25 acres of land belonging to eminent British citizens is now a repository of paintings, antique jewelry, sculpture and archaeological wonders.
The Madras Literary Society mooted the proposal for a museum and was assisted by Sir Henry Pottinger in setting it up. This museum was housed in the College of Fort St. George, which was located on College Road. It then developed and expanded and moved to its present location. The Public Library (Connemara Public Library) was started here in 1853. The Chennai Museum celebrated its Centenary on November 27, 1951.
There are separate sections on geology, anthropology, botany and zoology. Excellent pieces of Chola Art can be seen at this museum in Chennai. Do not miss the bronze sculpture of Ardhanarishwara - The androgynous incarnation of Shiva. You can see the rich Amaravati sculptures, the gold coin collection of Raja Raja I and Kulothunga I.
Publish FREE Classifieds | View Free Classified ads


Chennai Hotels General Travel Beaches Place of Worship Arts & Culture