Chennai Kalakshetra
Founded in 1936 by Rukmini Devi Arundale, Kalakshetra or 'Temple of Art' is an institution that is devoted to classical dance, music and traditional textile designs and weaving. She started the Kalakshetra institution as a cultural academy to preserve traditional dance forms that were falling to disrepute. She attempted to integrate different dance forms and variants.
Rukmini Devi Arundale was determined to revive Indian dance forms that were not considered respectable at that time. With a huge banyan tree in the center of the Kalakshetra campus, the classes are held in cottages and in the open sometimes. A reverence for the arts is inculcated in the students at Kalakshetra.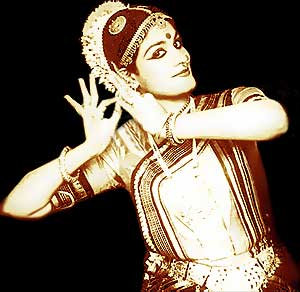 Situated on a 100-acre plot in Thiruvanmiyur in South Chennai, Kalakshetra has students from around the world who are trained in the ancient gurukul system. Over the years, Kalakshetra has come to be associated with the cultivation and promotion of the ancient cultural traditions of India.
The theater within the Kalakshetra is built according to the Natya Shastra. The institute conducts research into works of several renowned Sanskrit scholars to stage dance productions, not only for an Indian audience but also for major world theaters.
The Craft Education and Research Center of Kalakshetra is famous for reviving traditional South Indian saree patterns and colors in silk and cotton. The Hand Block Printing Unit works with hand-carved wooden blocks to create attractive sarees, dress materials and home linen. These units are also a good source of livelihood for destitute women from poorer sections of the community.
Publish FREE Classifieds | View Free Classified ads